THE POOR CONDITION OF PUBLIC SCHOOLS IN ỌṢUN STATE: CORP MEMBERS SHARE EXPERIENCES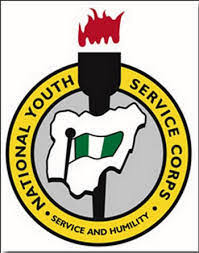 It is no more news that most corp members are posted to schools as their Place of Primary Assignments (PPAs) especially as teachers in such schools. On Thursday, 15th November, 2018, during the recent CDS (Community Development Service) meetings of corp members under the FRSC (Federal Road Safety Commission) group at Ifelodun Local Government, corp members, who were posted to public schools share their experiences in such schools.  Corp member, Hassan Abdulbaqi reports from Ikirun, Ọṣun state
On Thursday, 15th November, 2018, corp members in Ifelodun Local Government met for their weekly CDS meetings as usual and discuss problems affecting their new society in relation to their respective groups and strive to provide a workable solution. In what seemed to be a change of focus, The CDS groups of FRSC (Federal Road Safety Commission) where issues relating to roads and accidents are discussed, corp members, especially those posted to public schools, share their experiences on the state of public schools in Ọṣun state.
For Corp Member Jésùńbọ̀, examination malpractice is one of the major problems that has made students relax their backs and fail to study. They have already been assured that they just have to pay a token and get the answers to their examination. The president of the FRSC group, Tolúwalàṣẹ reported that a corp member has refused to perform his duties at his Place of Primary Assignment as he says in justification: "I teach my students in the classroom and I will also be required to teach them during their examination, what's the use?". A corp member complained that students do not study and whenever he asks them questions relating to what had been taught earlier, they do not know! "How do you expect success in your examinations?" he once asked them out of frustration and they awed him with the sharp retort: "Of course, they will write the answers for us!"
Most students suffer lack of parental care, control and home supervision. This important factor is an impediment to maximizing the potentials of the students who do what they want at will without being monitored or counselled. Corp members Anthony and Falilat complained that most of these students beg them for money because they are not living with their parents. There are students in JSS2 living alone and catering for themselves with no parent or guardian.
A corp member, who shared his experiences on condition of anonymity, mentioned the problems with teachers in both private and public schools. He said he had met an English teacher whose spoken English already suggests incompetency and failure. These teachers don't know what to teach and they rely solely on what they have known for years because there are no avenues to update their knowledge. Some teachers are not even qualified to teach because they don't know what to teach, what will the students study and who will they look up to?
Some corp members like Anthony, the General Secretary of the group, also noted that the state government contributes majorly to the problems in these schools: "People thought the Aregbesola Administration would actually bring a lot of good but they are already seeing the damage it is causing now. The administration was deemed to be a reforming administration for the education system but it failed!" Due to the publicity stunt by the media, a corp member thought he would get to one of these public schools and see the students, ọmọ Arẹ́gbẹ́, using their ọpọ́n ìmọ̀ tablets, but saw nothing except a large land with few buildings of a public school, and the library?- a one room that is both a reading room and staff room for the English and Literature-in-English teacher.
Read: BEING A TEACHER PAYS
In what seemed to be a general education problem in Nigeria, subjects with little or no difference have been divided into several subjects instead of being whole: Civic Education, Social Studies, Security Education, National & Religious Value and so on are examples. These subjects have almost the same curriculum but they have been split and expected to be taught at different class periods even when the time duration to teach other subjects is limited.
Read: 5 REASONS NIGERIAN STUDENTS PERFORM EXCELLENTLY ABROAD BUT FAIL TO DO SAME IN NIGERIAN UNIVERSITIES
Some corp members are of the opinion that Nigeria can never be better, though with weak arguments like "Buhari ruled my father and presently ruling me!", "Tell me, what is working in Nigeria presently? If you want to live long, go abroad!", "Even if you want to do, the corrupt heads will not make it happen". The discussion was finally brought to a halt as corp member Hakeem, the Financial Secretary of the Fedearl Road and Safety Commission (FRSC) group advised that each member should try to strive towards making a positive change in their various Place of Primary Assignments, which is a major step to bringing the NYSC slogan: "Service and Humility" to life.